Website Development & Marketing Services
Create Opportunity, Bring Your Ideas To The World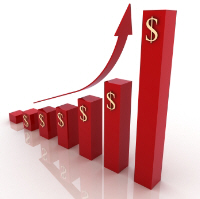 There's no better investment you can make than in yourself and making your dreams come true. A business of your own can be an excellent way to secure your future.
Making the decision to finally start or expand your small business website is very exciting. It is also time consuming and a lot of hard work.
Maybe you find yourself frustrated by all the choices and techniques. Maybe you tried one of the many do-it-yourself approaches and are not getting the results you need.
Or maybe you realize that you just don't have the interest or time it takes to master all the technical skills that even the simplest site builders require to produce an effective site. After all, you do have a business to run!
Creating, managing and promoting a website for your business doesn't have to be overwhelming.
With Vanessa's Desk you will:
Get the right folks looking at and interested in what you have to offer
Identify profitable business ideas that work for you
Create a website that advances your business goals
Recognize and avoid scams and shady offers
Learn the "why and how" as well as the "what" when choosing solutions
Website Development, Content and Marketing
When you hire Vanessa, you never have to worry again about what to say, how to say it, or what it should look like. Let your website, newsletters, and articles communicate just the right things to your customers and prospects.
Let's Talk. Contact me today.